n/a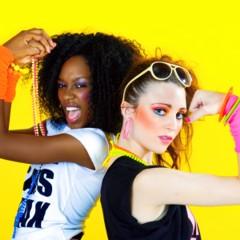 Dancemotion
Dancemotion provides a variety of adult dance classes specialising in Hen Party Dance Classes, First Wedding Dances and Themed Events. From Street Dance and Salsa to Musical Theatre or Burlesque...we offer private dance lessons for all occasions.Event Organiser, Private Coaching, Regular Dance Classes, Instructor for Hire, Demonstrations / Cabaret, Corporate Entertainment, Weddings. Dance Styles: Salsa Dance, Disco Dance, Stage Dance, Street Dance, Pop-Video Dance, Mixed Social Dance, Burlesque.
Contact:
Tel: 0114 251 4731, 07972 415 124
Email: Dancemotion.
All Entries for
Dancemotion
Organisation.
(Last Edited: 20/9/2016)
ABeighton Sports & Leisure Club, 52 High Street, Beighton, South Yorkshire, S20 1ED (near Sheffield) 


Salsa, Disco, Stage, Street, Pop-Video, Mixed Social, Burlesque Instruction, Practice. Contact organiser for times and further details. See website for current schedule.