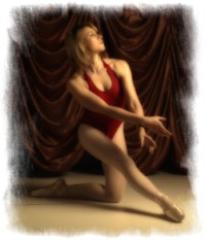 Aspire studio is owned by David Marsden who is a theatre and arts photographer specialising in Dance. His portfolio includes work from major dance and ballet companies including Northern Ballet Theatre and the Royal Ballet. David is happy to work on live shows as well as personal portfolios and will travel to dance studios for annual school shoots. Videos & DVDs, Photography, Photographer. Dance Styles:
All
.
Callers by Appointment Only
. Mail Order Available. All major
Credit Cards
accepted.