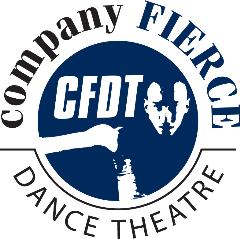 Company Fierce is CFDT- the commercial arm to company fierce, past credits and clients have include hair shows, live pa's, pop promos, top of the pops, CD:UK , empire direct and JD sports. CFA - A highly successful dance training Academy that was created for gifted and talented kids, from the local communities to help facilitate a career in dance. Winners of the Art06 Award for outstanding work with Children and Young People. An unique and pioneering Academy for dance.Private Coaching, Instructor Training, Dance Studio/School, GCSE and A Level Tuition, Regular Dance Classes, Instructor for Hire, Choreographer, Dance Company, Professional Training, Performances, Workshops. Dance Styles: Ballet, Tap Dance, Jazz Dance, Dancercise, Hustle (New York), Ballroom, Ballet (Cecchetti), Street Dance, Pop-Video Dance, Hip-Hop, Ballet (English).
Contact: Donna & Darren Pritchard
Tel: 0161 209 8004, 07854 752 526
Fax: 0161 209 8004
Email: Info@companyfierce.co.uk.
(Last Edited: 13/12/2017)