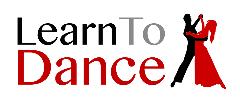 £37.50 for a six week course.

Improver classes designed for those that are confident with the beginner steps and want to take them to the next level.

Please feel free to turn up on the night, or to register your interest for the new class please contact us, or visit the website and register your details.

Please note that dates are subject to changes which are notified in our newsletter - to sign up please visit www.want-to-dance.co.uk or use the contact links provided.
Phone Bookings: 07736 272225. 
►
Further Information
►
Book Online Now
Dance Class. Instruction (Intermediate, Int/Advanced and Advanced), Practice and Social (Intermediate, Int/Advanced and Advanced) for Jive, Tango, Dancesport, Merengue, Waltz, Cha-Cha, Foxtrot, Waltz (Viennese), Rumba, Samba, Tango (Ballroom), Quickstep, Modern Ballroom, Latin American, Jive (Ballroom), Tango (Argentine), Salsa, Over 50s and Ballroom Dancers. You may BYO drinks. Doors open at 19:45. Event is 20:00-21:00. Admission £7.50 (£37.50 for all sessions).

So you want to learn to ballroom dance? Whether it's for fun, fitness or even a wedding you can find something here to cater for your needs. Dances taught include: Waltz, Quickstep, Foxtrot, Tango, Viennese Waltz, Argentine Tango, Cha Cha, Rumba, Samba, Salsa, Jive, Paso Doble, Merengue & Mambo. Three weekly beginner classes are currently in operation, and private lessons are available upon request. Please use the link to check out our website for more information.
Venue: Cherry Orchard Pavilion
,
George Pitcher Memorial Ground, Britwell Road

,

Burnham

, Slough,

Buckinghamshire

,

SL1 8DL
.
 ►
Website
 ►
All Dance Classes and Events for Cherry Orchard Pavilion
 ►
Venue Map with Streetview

No Smoking. Car Park. Oak sprung floor, changing rooms and plenty of parking. The Pavilion is sited within playing fields to the North of Burnham. It is better to use Britwell Road rather than the postcode as some Sat Navs take you to the wrong location.