Tue
26 Dec 06
-
Mon
01 Jan 07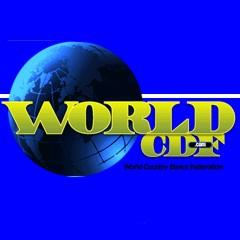 The World Country Dance Federation has been formed in Europe with the mission to "further the art form and sport of country dance at all levels (social, competitive, and professional) through a variety of styles and music. The WCDF sanctions and establishes the rules and guidelines for the events listed below and offering other like minded individuals or organizations to partner with the WCDF through event ownership.Event Organiser, Professional Association, Info for Instructor & DJs. Dance Styles: Line Dance, CW Couples, CW Partner, Country Western.
ACitywest Hotel, Saggart, Dublin

Website. All Entries for Citywest Hotel Venue.  


Line, CW Couples, CW Partner, Country Western Festival, Competition, Instruction, Practice, Social Dancing. Contact organiser for times and further details. To book or for further details: Book, Info, Tel: +441628525471. This exciting event will be held at the magnificent Citywest Hotel, Conference, Leisure, & Golf Resort near Dublin. The Citywest Hotel is Ireland's premier Conference, Leisure & Golf Resort and one of Europe's most popular International Conference destinations. The four star Citywest Hotel is 20km from Dublin airport and 15km from Dublin City Centre. The Resort offers Conference facilities for up to 4000 delegates, 1147 hotel rooms, suites and self-contained suites, lively bars and restaurants, a state of the art leisure centre and two superb Christy O'Connor Jnr designed golf courses. All guests are entitled to complimentary use of the state of the art Health and Leisure facilities. The luxurious facilities are designed for those serious about their fitness or for those who would just like a leisurely swim. There are many flights to Dublin from all the major airlines as well as the low cost airlines like Ryanair...