Sun
01 Jul 07
-
Mon
20 Aug 07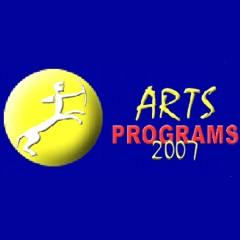 Centauri Summer Arts Camp
Centauri Summer Arts Camp is a specialist arts training camp for youth ages 9 to 18, located in the beautiful Niagara Region of Canada. Centauri brings together young people from across the world and talented, experienced arts practitioners for an exciting summer of creativity, informal learning and fun!Event Organiser, Workshops. Dance Styles:
All
.
ACentauri Summer Dance Camp, 6726 S Chippawa Road, West Lincoln, Ontario (near Hamilton)Website. All Entries for Centauri Summer Dance Camp Venue.  



Ballet, Tap, Jazz, Stage, Flamenco, Modern, Contemporary, Hip-Hop, Singing Holiday, Summer-School, Instruction, Practice, Social Dancing. Contact organiser for times and further details. To book or for further details: Book, Info, Tel: 416 766 7124. Four Sessions: July 1 to July 14 - Session 1; July 15 to July 28 - Session 2; July 29 to Aug 9 -Session 3; Aug 10 to Aug 20 - Session 4. Our resident teachers have many years' experience teaching and dancing with some of Canada's best companies. They understand the importance of inspiring a love of dance and their approach respects techniques campers have already been taught. In addition to the dance form specialties in each session, campers can take classes in other techniques such as tap, flamenco and modern.