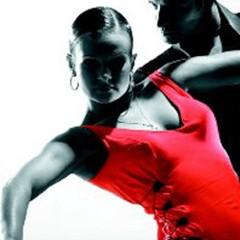 See website for extensive current schedule of classes, news and special events. Early booking very advisable!
Dance Class. Instruction and Practice for Rock 'n' Roll, Pop-Video, Cheerleading, Ballet, Tap, Merengue, Mambo, Modern Ballroom, Freestyle, Latin American, Salsa, Junior, Pre-School and Street Dancers. Bar. Soft drinks available.

City Limits Dancentre has been established for over twenty years and is one of the largest dancentres in the country. It incorporates two spacious and well-equipped dance studios, which have been designed to create a relaxed and friendly atmosphere.
Venue: City-Limits
,
607-613 Penistone Road

,

Hillsborough

, Sheffield,

South Yorkshire

,

S6 2GA
.
 ►
Website
 ►
All Dance Classes and Events for City-Limits
 ►
Venue Map with Streetview


Dance Centre and Shop (Monday - Friday: 10am - 10pm. Saturday: 9am - 6pm). There is plenty of street parking near City-Limits. This is located both on Capel Street and the streets behind the venue.