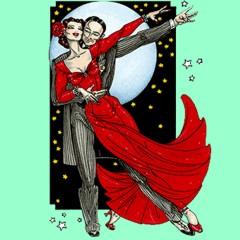 See website for current extensive schedule of classes.
Dance Class. Instruction and Practice for Bachata, Reggaeton, Merengue, West Coast Swing, Cha-Cha, Waltz (Viennese), Rumba, Lindy Hop, Swing, Tango (Argentine), Salsa, Junior and Ballroom Dancers.

3rd Street Dance has been teaching Los Angeles how to dance for over 20 years. We offer a comprehensive dance curriculum for adults in all styles of social dancing. The studio has an impressive and polished team of professional teachers with over thirty classes per week from which to choose. Private lessons are available to fit your individual schedule. We are conveniently located on 3rd Street, just west of the Beverly Center.
Venue: 3rd Street Dance
,
8558 W. 3rd St.

,

Los Angeles

,

California

,

90048
 ►
All Dance Classes and Events for 3rd Street Dance
 ►
Venue Map with Streetview

Just two blocks west of La Cienega Blvd., near the Beverly Center. We have five air-conditioned studios on the second floor of the building. You may park in those spaces in the lot designated for the Studio; see website for alternatives...