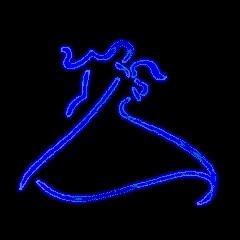 Please see website for current schedule of classes.
Dance Class. Instruction, Practice and Social for Jive, Tango, Lambada, Bachata, Peabody, Mambo, Hustle, Waltz, East Coast Swing, West Coast Swing, Cha-Cha, Foxtrot, Waltz (Viennese), Rumba, Samba, Quickstep, Paso Doble, Lindy Hop, Country Western, Latin American and Ballroom Dancers.

The Arthur Murray Studios teaching is on a scholastic basis, and degrees of dancing achieved are varied. Instruction progresses through: Student Introductory & Variety Programs, and Associate or Full Programs in Bronze, Silver, Gold, Gold Bar and Gold Star Standards. This system is called the Medalist System and is used worldwide. Courses are designed for people desiring instruction in either Social or Competition Styles.
Venue: Arthur Murray Dance Studio
,
1210 East Indian School Road

,

Phoenix

,

Arizona

,

85014
 ►
All Dance Classes and Events for Arthur Murray Dance Studio
 ►
Venue Map with Streetview