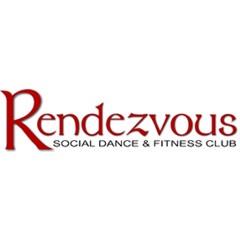 Dance Class. Instruction, Practice and Social for Tango, Bachata, Merengue, Hustle, Waltz, East Coast Swing, West Coast Swing, Cha-Cha, Foxtrot, Rumba, Two Step (CW), Swing and Salsa Dancers.

We are YOUR club--the place to be for Social Dancing and Group Fitness! Our innovative, fun, and exciting approach to dance and fitness is something you DO NOT WANT TO MISS! Rendezvous' mission is to improve the physical, mental, and emotional happiness and health of people in the Washington DC metro area by providing high quality dance and fitness classes at an affordable price and hosting unsurpassed memorable social events...
Venue: Rendezvous Social Dance & Fitness Club
,
11910 Parklawn Drive

,

Rockville

, Washington,

Maryland

,

20852
.
 ►
Website
 ►
All Dance Classes and Events for Rendezvous Social Dance & Fitness Club
 ►
Venue Map with Streetview

Car Park. We are open seven days per week offering dance classes, fitness classes, and dance parties every day. Daytime and afternoon appointments are available for private lessons. As our membership grows, so will be expanding our opening hours.