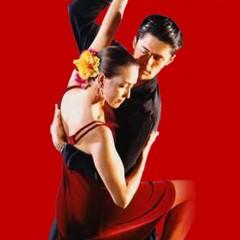 Dance Class. Instruction and Practice for Bolero, Merengue, Mambo, Hustle, Waltz, Cha-Cha, Foxtrot, Waltz (Viennese), Rumba, Samba, Tango (Ballroom), Swing, Latin American, Tango (Argentine), Salsa and Ballroom Dancers.

As a franchise of Arthur Murray International, our mission is to provide students at our institute with state of the art dancing education and techniques in order to enable them to become social or professional dancers. Our professional staff of instructors will provide students with all that they need while being taught to dance. In addition to that providing them with the right conditions for learning in our professional studios. Beginners at dance, are taught the basic skills...
Venue: Arthur Murray Dance Studio Central London
,
77 Baker Street

,

London

,

W1U 6RF
.
 ►
Website
 ►
All Dance Classes and Events for Arthur Murray Dance Studio Central London
 ►
Venue Map with Streetview