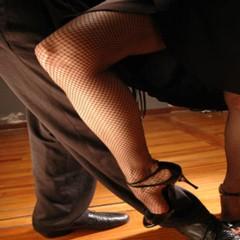 Dance Class. Practice and Social for Disco, Salsa (Cuban), Tango, Rueda, Lambada, Bachata, Therapy, Zouk, Milonga, Vals, Israeli, Stage, Waltz, Cha-Cha, Polka, Rumba, Samba, Tango (Argentine), Salsa and Latino Dancers. Event starts at 21:00.

Argentino Tango, Milonga, Waltz, vales, Bachata- Tango, Cha Cha-Tango, Salsa, Samba & more, every Sat and Sun: workshops from 1pm to 8pm, hourly practice sessions. DANCING from 7pm to midnight. Tuesday class from 7pm to 9pm. DANCING from 9pm to midnight. Beginners-Improvers-intermediates welcome, Nice and Friendly. £5 entrance.Large video screen. Private lessons given. Book our special intensive weekend 1pm to midnight,reduced from £300 to £99. Durley Dean Hotel 28 West Cliff Rd Bournemouth.
Venue: Durley Dean Hotel
,
28 West Cliff

,

Bournemouth

,

Dorset

,

BH2 5HE
.
 ►
Website
 ►
All Dance Classes and Events for Durley Dean Hotel
 ►
Venue Map with Streetview

No Smoking. Car Park.