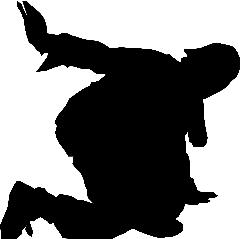 A 2 hour dance workshop teaching you the moves from TV!

Learn how to do the funky street dance and commercial pop moves you see in music videos and then learn how to do a routine at the end of it.

Perfect for beginners. The class is open to all levels.

Please visit the website www.movesfromtv.com to book a place.
Dance Course. Instruction (Novice, Beginner, Improver and Intermediate), Masterclass and Workshop for Pop-Video, Hip-Hop, Jazz, Commercial, Club and Street Dancers. Doors open at 15:00. Event is 15:00-17:00. Admission £12.00.

Moves From TV runs dance classes and workshops that teach the moves from TV's music videos. In each class, popular moves from street dance, hip hop and commercial dance are explained and a funky routine is taught. Classes are for students of all levels and new beginners are welcome.
Venue: Expressions Studios
,
Linton House, 39/51 Highgate Road

,

Kentish Town

,

London

,

NW5 1RS
 ►
All Dance Classes and Events for Expressions Studios
 ►
Venue Map with Streetview

No Smoking. Every studios is equipped with sprung-wooden floor, mirrors, air-con, sound system. The site benefits from a cafe. There is very limited parking spaces so we recommend the use of Public Transport. Kentish Town Tube, Tuffnell Park Tube, Busses C2, 214.