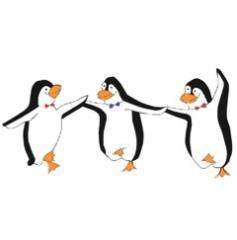 Learn to line dance with qualified BWDA & UKDC Instructor.
All levels and abilities accommodated.
No previous dance experience necessary.
Open to all ages - children to be accompanied by an adult at all times.

No booking required - just turn up and have fun.

Absolute beginner level - if you have never danced before, come along to my absolute beginner lessons. Learn the basic steps and you will soon be dancing.

Beginner level - once you have an idea of the steps come to the beginner classes to enable you to progress. Most people attending the absolute beginner class also stay for the beginner.

Improver / Intermediate level - these lessons are for people who have previous experience of dancing. Whether you already dance on a regular basis or haven't danced in some time, this will be great fun.

Cost: £5 for adults; £3 for under 16's
Phone Bookings: 07977 796582. 
►
Further Information
Dance Class. Instruction (Novice, Beginner, Improver, Intermediate and Int/Advanced), Course, Practice (Novice, Beginner, Improver and Intermediate), Masterclass and Workshop for Line, Waltz (CW) and Country Western Dancers. You may BYO drinks. Doors open at 19:30. Event is 19:30-22:00. Admission £5.00.

BWDA & UKDC qualified line dance instructor. I teach choreographed dances to all kinds of different music styles, Latin, Irish and Country music. This is a fantastic way to learn dances and is good exercise both mentally and physically. Meet new people in a relaxed and friendly atmosphere. Complete beginners and improvers/intermediates catered for. No partner required, but why not bring a group of friends so you can all learn together. Two left feet welcome
Venue: Burford Village Hall
,
2 Penlu Road

,

Burford

, Tenbury Wells,

Hereford & Worcester

,

WR15 8LA
 ►
All Dance Classes and Events for Burford Village Hall
 ►
Venue Map with Streetview

No Smoking. Car Park. Burford Village Hall is accessed off Penlu Road down a lane which takes you to a large car park fort the hall and playing field. It has a wooden dance floor.