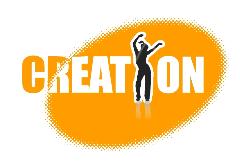 Want to learn street dance but don't have the time to commit to regular classes? Then this express course is a great way to get a taster, fasttrack your learning and find out more about street dance.

"Urban Groovz Express" can turn you from a complete beginner into a street dancer in one day! This beginners course for adults will teach you how to master easy routines and combinations used in videos and on stage, make simple moves look fantastic, find your own 'freestyle' and more! Look fabulous and feel great!

Urban Groovz Express is a 3 hour introductory class that uses the best dance urban tunes as its soundtrack.

In this course we give you the basic moves in a number of street styles giving you a chance to dance just like the video dancers you see on TV! This course also teaches you fun routines which are easy to learn.

Don't worry if you've never danced before, because this course is designed especially for complete beginners and will take you through the basics at your pace before moving on to the next step.

What's in the workshop?

This workshop is a 3 hour class for beginners.

We start with a warm up to get you ready for the hard work!
Then we teach you basic techniques that you see in street dance
Add this with some motor fitness and coordination exercises....
Next we learn to build blocks of choreography, and how to fit this together for our routines
You'll learn how to stay in time to music and use beats to dance to rhythmn
Next you'll learn some flair moves, using the floor.
Finally you'll incorporate it into a great street dance routine!

You don't need to be an experienced dancer. WHY NOT?

Because all the choreography we use is beginners level. If you are already a dancer, then you can build on this and add harder moves.

Places are limited, so book asap at our website above or call us to reserve your place on 0870 140 3234

Classes take place in Kentish Town studios - for full details please contact us



Phone Bookings: 0870 140 3234. 
►
Further Information
►
Book Online Now
Dance Event. Instruction (Novice and Beginner), Course, Misc, Weekender, Masterclass and Workshop for Pop-Video, Disco, Hip-Hop, Cool, Bollywood, Dancesport, Burlesque, Jazz, Club, Dancercise, Freestyle, Fitness and Street Dancers. Soft drinks available. Doors open at 15:30. Event is 15:30-18:30. Admission £25.00.

Creation offers dance courses for adults and kids for all levels, from complete beginners upwards. We are based in and around London and the South West and offer a variety of courses for everyone! The emphasis is on fun and all our instructors are there to make sure you enjoy yourself whilst learning to dance! Check out our website www.creationdance.co.uk for more info!
Venue: LA Fitness Highgate
,
Highgate Studios, 53-79 Highgate Road

,

Highgate

,

London

,

NW5 1TL
.
 ►
Website
 ►
All Dance Classes and Events for LA Fitness Highgate
 ►
Venue Map with Streetview

Car Park.