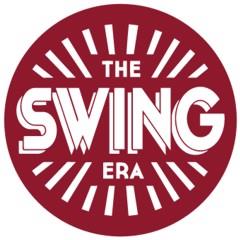 A unique swing dance weekend of Lindy hop/solo jazz workshops alongside Swingamajig Festival.

Early bird tickets now on sale!


Swingamajig – the UKs largest alternative vintage festival and The Swing Era – Birmingham's hottest swing dance school are coming together to run a day of workshops with a party in the evening in partnership with International Dance Festival Birmingham.

Whether you are complete beginner or a seasoned dancer there is something for everyone, with 4 ability groups and internationally acclaimed teachers it is a fantastic opportunity to brush up your moves before heading to Swingamajig Festival.

How much does it cost?
We encourage everyone to come to Swingamajig Festival too and offer a big discount if you get your tickets at the same time saving up to £20 on what is already an absolute bargain
This Year at swingamajig festival we'll be having a dedicated space just for swing dancers so you can be social dancing all day with DJs and live bands as well as taster classes in a different venue.

Beginners/Improver/Jazz for Electro Swing:
£30 for 3 hrs of workshops on Saturday + the Saturday night party. Then get your Swingamajig ticket for just £15 (saving up to £15)

Intermediate/advanced
£70 for 6 hours of workshops Saturday/Sunday + the Saturday night party – Then get your Swingamajig ticket for just £15 (saving up to £15)

2017 Teacher line up, and do we have a line up for you!
Angela Andrew
Benjamin Cook and Michaela Delmonte
Cam Mitchell and Cat Foley
Suzanne Grubham and Martin Safar
+ more TBA

Beginners/improvers have 3 hours of classes on the Saturday and then a social dance with a swing band in the evening. For Intermediate/advanced alongside the saturday night social there are 4 hours of classes on the Satuday followed by another two hours Sunday morning – a total of 6 hours teaching with some of the best teachers in the world!

Classes will cover a mixture of lindy hop and solo jazz steps and take place at a variety of veues across South Birmingham. Full details of the schedule available on the website, and make sure you know when your classes start and where they are ,

Saturday night, included with the workshops is a party at the Moseley Dance Centre wihere will be dancing until late to some of the hottest DJs around, as well as A fantastic big band! Doors open at 21:00 and we will go until midnight.
The address for the social dance is:
The Moseley Dance Centre 572-574 Moseley Rd, Birmingham B12 9AA

Timings/locations

Beginners/improvers,(Saturday only) registration 1:30, classes start at 14:00 and finish at 18:00
The address for the beginners/improvers classes is:
DanceXchange Studios, Level 5, Birmingham Hippodrome, Thorp Street B5 4TB

Intermediate- (Saturday) registration at 10:30 classes start at 11:00 and finish at 16:30(Sunday classes start at 11:00 and and finish at 14:00)
The address for the intermediate classes is:
The Moseley Dance Centre 572-574 Moseley Rd, Birmingham B12 9AA

Advanced- (Saturday) registration at 10:30 classes start at 11:00 and finish at 16:30(Sunday classes start at 11:00 and and finish at 14:00)
The address for the advances classes is:
Moseley All Services Club, Moseley, Birmingham B139EA

Jazz for Electo Swing,(Saturday only) registration 12:30, classes start at 13:o0 and finish at 17:00
The address for the Jazz for Electro Swing classes is:
Moseley School Sports Centre, Springfield Road, Birmingham, B13 9LR

We strongly recommend everyone comes to Swingamajig Festival on the Sunday too and more info/tickets can be found at www.swingamajig.co.uk.

Contact festival@swingamajig.co.uk
►
Further Information
►
Book Online Now
Dance Event. Instruction (Beginner, Improver, Intermediate, Int/Advanced and Advanced), Festival, Practice, Workshop, Social, Competition and Live for Jazz, Lindy Hop and Swing Dancers. Bar. Soft drinks available. Doors open at 10:30. Event is 11:00-23:00.

Looking for adult dance classes in Birmingham? We host fun, friendly swing dance lessons in the West Midlands. Give yourself a workout, learn cool new swing dancing skills and meet new people – we're a friendly bunch at The Swing Era. The dance teachers at The Swing Era are talented dance instructors who love teaching and dancing. We want to give you authentic vintage dance moves in Lindy Hop & Vernacular Jazz, and have great fun while we're doing it!
Venue: Moseley All Services Club
,
91 Church Road

,

Moseley

, Birmingham,

West Midlands

,

B13 9EA
 ►
All Dance Classes and Events for Moseley All Services Club
 ►
Venue Map with Streetview

No Smoking.