n/a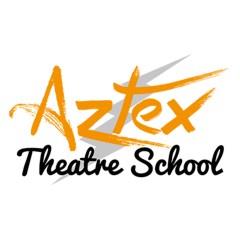 Saturday Theatre School: Acting, Dancing & Singing. AZTEX stands for A to Z of Theatrical Excellence. We offer weekly classes in dance, drama, vocal and performance. Classes are divided into relevant age groups for students aged 3 to 18+. We are the only Ofsted Registered Theatre School in the area! Our classes are designed to serve those who wish to take the first steps on the road toward a career in the theatre and television industry...Dance Studio/School, Regular Dance Classes. Dance Styles: Ballet, Tap Dance, Stage Dance, Freestyle Dance, Street Dance, Ballet (English).
AAztex Venue, Pleasure Island South Promenade, St Annes on Sea, Lancashire, FY8 1LS (near Blackpool)Website.  


Ballet, Tap, Stage, Freestyle, Contemporary, Street, Ballet (English), Singing, Commercial Instruction, Practice. Contact organiser for times and further details.