Tue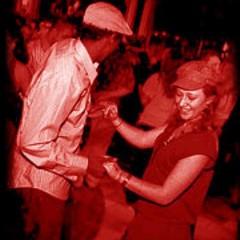 Salsa A Lo Cubano - www.salsaalocubano.co.uk - Dance company based in Cardiff, UK, teaching Cuban Salsa and Rueda de Casino. Instructor: Sabina. No need to book - classes run on a drop-in basis; new people welcome every week. Also available for Private Tuition, Private Parties, Corporate Events & Performances.Event Organiser, Regular Dance Classes, Dance Company, Event & Party Suppliers, Corporate Entertainment. Dance Styles: Latin American, Salsa Dance, Merengue, Salsa (Cuban), Bachata, Reggaeton.
ABarocco, 12 Wharton St, Cardiff, South Glamorgan, CF10 1AG 

Website. Car Parking. Barocco is down a side-street off St. Mary's St. in Cardiff Centre. It is opposite the side-entrance of House of Fraser. 

19:00
-
23:30

Salsa, Salsa (Cuban), Rueda Workshop, Instruction at Complete Novice to Intermediate level, Practice, Social Dancing. Doors open 18:30. Admission £4.00. Licensed Bar. For further details: Info. Beginners class 7.00-7.45pm. Improvers class 8.00-8.45pm. Intermediate class 9.00-9.45pm. Rueda class 10.00-10.45pm. Freestyle dancing 10.45-11.40pm £4.50 for one class, £6.50 for two classes £7.50 for three classes, £8 for four classes Dancing only: free of charge, NUS: £1 discount.