Started:
Fri
04 Feb 11
(Weekly)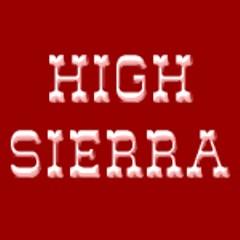 High Sierra
High Sierra offers a superb Line Dancing and Disco service. We have been operating in this field in the Bristol area since 1997 and have gained a reputation for a quality service. In our website you will find details of our Line Dance classes, Line Dance Events, celebration Disco service for weddings, birthdays etc, photos of recent events as well as links to other related sites, and much more besides!Event Organiser, DJ & Disco, Regular Dance Classes. Dance Styles: Line Dance.
Contact: Tony & Pam Flintoff
Tel: 01454 620097, +44 1454 620097
Email: High Sierra.
All Entries for
High Sierra
Organisation.
(Last Edited: 17/12/2010)
ABristol Civil Service Sports and Social Club, Filton Avenue, Filton, Avon, BS7 0AT (near Bristol)Car Parking. A superb air-conditioned ballroom with a fabulous sprung-wooden dance floor. Licensed bar. 

20:00
-
23:15

Line Instruction at Improver to Advanced level, Practice at Improver to Advanced level, Dancing. £3.00 for whole evening. Licensed Bar.£1.50 children (although there may be a charge for entry to the club for non-members - this is usually around £1 per person). Our Friday Evening Class is held in Henbury, Bristol. For certain reasons, we are unable to publish the address of this venue. For further details, click on the Contact Us link and we can provide this for you. As Friday is the start of the weekend for many people, we tend only to teach two dances (except on Social Nights when there is no teaching). The emphasis is always on fun and allowing dancers to enjoy the evening's dancing - Fridays at Henbury are a great way to start your weekend! Dancing is held in the Club's Concert Room.