n/a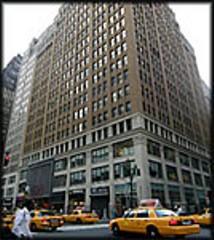 Broadway Artists Alliance provides professional level training in the musical theatre arts for promising young artists by affording them the opportunity to study with current Broadway performers and directors who will challenge their development. Broadway Artists Alliance is designed to develop the triple threat performer. Our working theatre professionals challenge Summer & Winter Intensive participants to surpass the level at which they are currently performing...Event Organiser, Regular Dance Classes. Dance Styles: Ballet, Tap Dance, Jazz Dance, Stage Dance, Singing.
ABased at: Broadway Artists Alliance, Suite 202, 209 West 40th Street, New York, 10018, USA

Main Office Postal Address.