Started:
Thu
11 Apr 13
(Weekly)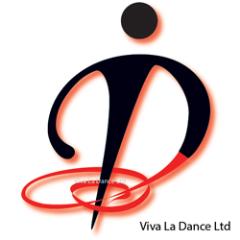 Viva La Dance is a well established dance school based in Bath, UK, with a range of Ballroom, Latin American & Argentine Tango classes running in Bath and Wiltshire. Professional, fully qualified teachers and dancers, excellent reputation for beginners and coaching high level dancers. Experienced large scale event management and setter of two World Records for dance.Event Organiser, Private Coaching, Regular Dance Classes, Instructor for Hire, Choreographer, Dance Company, Demonstrations / Cabaret, Class Directory, Performances, Own Choreography, Corporate Entertainment, Workshops, Weddings. Dance Styles: Modern Sequence, Modern Ballroom, Latin American, Tango (Argentine), Waltz, Cha-Cha, Foxtrot, Polka, Rumba, Samba, Tango (Ballroom), Quickstep, Paso Doble, Jive (Ballroom), Ballroom, Tango Dance, Dancesport, Vals.
Callers by Appointment Only
.
ACorsham Community Centre, Beechfield Road, Corsham, Wiltshire, SN13 9DN 

Website. Car Parking.  

19:00
-
22:00

Latin American, Ballroom Instruction at Complete Novice to Advanced level Dancing. Doors open 19:00. Admission £6.00. Licensed Bar. Non-Alcoholic Bar. To book or for further details: Book, Info, Tel: 01225 339342. Ballroom & Latin American classes with fully qualified professional dancers. Great atmosphere for learning, improving and having some fun. A well established teaching night for couples wanting to learn to dance together, or improve their existing dancing. A very spacious venue with top instruction in Ballroom and Latin American styles with professional teachers. Be prepared to work hard, learn something new and have some fun. Check Viva La Dance website for full information. New courses start frequently.