n/a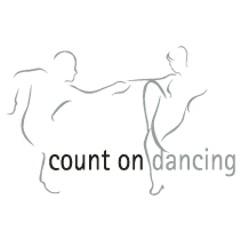 Count On Dancing
Eastern Ontario's Destination for West Coast Swing. Welcome to the Count On Dancing website! We're your source for everything West Coast Swing in Ottawa and Eastern Ontario, including: Where to dance West Coast Swing in Ottawa West Coast Swing dance instruction in Ottawa West Coast Swing workshops and out-of-town events We also teach and dance East Coast Swing, Hustle, Two-Step, Nightclub Two-Step, and Cha-Cha. Check out the Learn To Dance section for details about lessons.Dance Wear, Footwear, Event Organiser, Regular Dance Classes. Dance Styles: West Coast Swing, Swing Dance.
Callers by Appointment Only
.
ACount On Dancing, 6681 Cedar Acres Drive, Greely, Ontario, K4P 1G4, Canada

Mailing & Studio Address.