n/a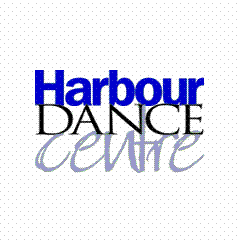 Established in 1985 by partners Danielle Clifford and Pamela Quick-Rosa, Harbour Dance is at the center of Vancouver's dance scene. Our world-class faculty offers a variety of dance forms for adult dancers of all levels. Open 7 days a week with a different schedule of classes every day, Harbour Dance Centre is the perfect choice for everyone from seasoned professionals to adult beginners to enjoy a satisfying dance experience in a relaxed and fun atmosphere.Event Organiser, Private Coaching, Dance Hall for Hire, Dance Studio/School, Regular Dance Classes. Dance Styles: Ballet, Tap Dance, Jazz Dance, Modern Dance, Street Dance, Hip-Hop.
ABased at: Harbour Dance Centre, 3rd Floor, 927 Granville Street, Vancouver, British Columbia, V6Z 1L3, CanadaWebsite. Harbour Dance Centre is located on Granville Street between Nelson and Smithe Streets in the heart of downtown Vancouver. We're across the street from the Vogue Theatre and right next door to Tom Lee Music. 


Ballet, Tap, Jazz, Modern, Street, Hip-Hop Workshop, Summer-School, Instruction, Practice, Social Dancing. Contact organiser for times and further details. Please see website for extensive current schedule of classes and summer schools.