Fri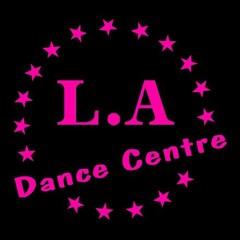 L.A Dance Centre was founded in September 1994 by local sisters, Lynne MacRae and Alison Walden. We are committed to providing exciting, fun and up to date choreography coupled with a modern and youthful approach to teaching students of all levels and ages. The school has attained a 100% exam success rate, year on year, and we regularly showcase a production at The Princes Hall Theatre. This gives students an unrivalled opportunity to perform at a professional venue in front of an audience.Dance Hall for Hire, Dance Studio/School. Dance Styles: Ballet, Tap Dance, Jazz Dance, Modern Dance, Gymnastic Dance, Pre-School Dance, Street Dance.
AHart Leisure Centre, Hitches Lane, Fleet, Hampshire, GU51 5HSCar Parking.  


Ballet, Tap, Jazz, Modern, Gymnastic, Pre-School, Street Instruction, Practice. Contact organiser for times and further details. The L.A Dance Centre were the first Dance School to enjoy the benefits of the new Dance/Aerobics studio opened in March 2008.