Wed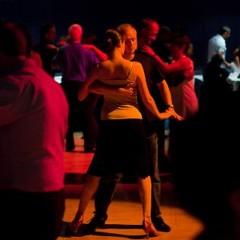 Tango Nuevo. Weekly classes in York and Wetherby and regular workshops in the Yorkshire area. Available for special events and private tuition, locally or further afield.Private Coaching, Dance Studio/School, Regular Dance Classes, Instructor for Hire, Shows and Concerts, Dance Company, Demonstrations / Cabaret, Performances, Corporate Entertainment, Workshops. Dance Styles: Tango (Argentine), Tango Dance, Milonga.
AHolgate WMC, New Lane, Holgate, York, North Yorkshire, YO24 4NT 

Stage. Large, wooden dancefloor. Bar. Free parking.