n/a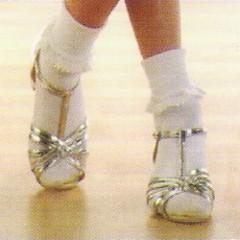 Our dance school was established in 1968 by Julie Allen. Julie trained with Peggy Spencer M.B.E. and all the teachers at our school have learnt to dance and have passed their teaching exams here. We are all qualified with the Imperial Society of Teachers of Dancing (I.S.T.D). At the Hove Dance Centre we offer the very best training in a relaxed and friendly environment. Whether you are a beginner or an experienced dancer we can offer you classes or private tuition.Private Coaching, Dance Studio/School, Regular Dance Classes, Instructor for Hire. Dance Styles: Latin American, Rock 'n' Roll, Disco Dance, Tap Dance, Freestyle Dance, Junior Dance, Ballroom, Street Dance, Hip-Hop, Mixed Social Dance.
AHove Dance Centre, Prestwich House, North Street, Portslade, East Sussex, BN41 1EE (near Hove) 


Latin American, Rock 'n' Roll, Disco, Tap, Freestyle, Junior, Ballroom, Street, Hip-Hop, Mixed Social Instruction, Practice. Contact organiser for times and further details.