n/a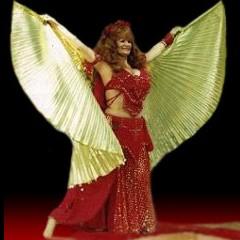 Isis and the Star Dancers is a wonderful group of Middle Eastern (bellydance) and Polynesian (Hula) dancers based in Dallas\​Ft. Worth, Texas. We offer a wide variety of classes and exciting entertainment. All of our dancers entertain at local charity and fund raising events such as Arbor Daze, Mayfest, the Denton Jazz Festival and retirement and nursing homes. We strive for quality in both our technique and entertainment skills. Our goal is to promote Middle Eastern and Polynesian Dance...Dance Wear, Event Organiser, Private Coaching, Accessories, Regular Dance Classes, Choreographer, Demonstrations / Cabaret, Corporate Entertainment, Workshops. Dance Styles: Belly Dance, Oriental, Middle Eastern.
AIsis' Star Dancer Studio, 508-I Harwood Road, Bedford, Texas, USANext to Planet Pet and Domino's Pizza. 


Latin American, Salsa, Belly, Flamenco, Oriental, Latino, Afro-Cuban, Hip-Hop Instruction, Practice. Contact organiser for times and further details.