n/a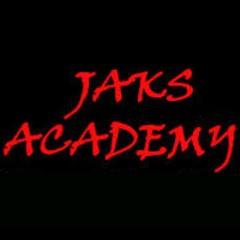 Jaks Academy is a fun filled action packed experience offering you a unique mix of disciplines comprising of Dance, Drama, Music and Mixed Martial Arts. Private Coaching, Dance Studio/School, Regular Dance Classes, Dance Company, Performances. Dance Styles: Ballet, Tap Dance, Jazz Dance, Stage Dance, Modern Dance.
ABased at: JAKS Academy Studio, 3 Union Passage, Ashby de la Zouch, Leicestershire, LE65 1BW

Website. Walk up Market Street, with Boots on your right hand side. Immediately after Boots turn right into Union Passage, our entrance is halfway along Union Passage.