Thu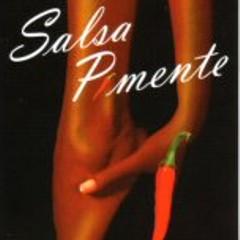 Rachelle and Katanga decided to join forces and start their own club in 2004 when it was felt that the needs of dedicated salsa dancers in Brighton were not being met. This meant either travelling up to London for a regular salsa fix, or starting something themselves. The result…Salsa Pimente! Born in New Zealand, Rachelle came to the UK in 2000 and it was here that she developed her passion for salsa. She had never danced before however had a strong background in marching...Event Organiser, Private Coaching, Regular Dance Classes, Instructor for Hire. Dance Styles: Salsa Dance, Salsa (Cuban).
Contact: Rachelle & Katanga
Tel: 07977 267729
Email: Salsa Pimente.
All Entries for
Salsa Pimente
Organisation.
(Last Edited: 11/10/2009)
AKarma Bar, Brighton Marina, Brighton, East Sussex, BN2 5WAThe bar has a large wooden dance floor, and the air conditioning will ensure you don't get too hot! In the summer months you can relax on the outside terrace overlooking the marina. There is ample free parking in the multi-storey car park.