n/a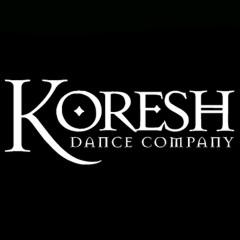 Koresh Dance Company was founded in 1991 by Israeli-born choreographer and artistic director Ronen (Roni) Koresh. Known for its engaging performance and technically superb dancers, the company performs critically acclaimed works at its biannual Philadelphia seasons, as well as in touring performances around the country. Koresh has been hailed internationally, touring to destinations including Spain, Turkey, Israel, South Korea, Mexico, and Guatemala...Dance Studio/School, Regular Dance Classes, Dance Company. Dance Styles: Ballet, Tap Dance, Jazz Dance, Belly Dance, Modern Dance, Afro-Cuban, Hip-Hop, Pilates.
AKoresh Dance Company, 2002 Rittenhouse Square, Philadelphia, Pennsylvania, 19103, USA 


Ballet, Tap, Jazz, Belly, Modern, Afro-Cuban, Hip-Hop, Pilates Instruction, Practice. Contact organiser for times and further details.