n/a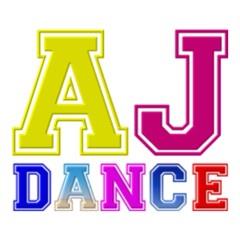 A J Dance Productions Is The Only Dedicated Street Jazz Academy In The North West. Classes Are Available For Beginners, Intermediate & Advanced Dancers, Male & Female From Ages 10 - 25, If You Are Outside Of This Age Bracket, We May Still Be Able To Accomodate You Within The School, Please Enquire For Furthur Details. Intermediate And Advanced Students May Also Be Invited To Participate In The Competition Classes, While All Students Are Able To Partake In Show Work Classes.Private Coaching, Dance Studio/School, Regular Dance Classes, Instructor for Hire, Choreographer, Shows and Concerts, Dance Company, Demonstrations / Cabaret, Backing/Show music, MIDI Files, MP3 Files, Performances, Own Choreography, Multimedia. Dance Styles: Jazz Dance, Stage Dance, Freestyle Dance, Street Dance, Pop-Video Dance.
APulse Performing Arts Studios, 5c The Dairy Business Park, Long Lane, Aintree, Merseyside, L9 7BD.Opposite Jacobs Bakery. 


Jazz, Stage, Freestyle, Street, Pop-Video Masterclass, Workshop, Audition, Instruction, Practice, Social Dancing at Beginner to Showcase & Competition level. Contact organiser for times and further details. Bring your own drinks. To book or for further details: Tel: 07999344762.