n/a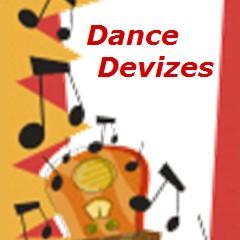 Devizes School of Dance is well established, instructing children from age three in ballet, tap and modern dance. The Principal, Miss Sarah Challice, began teaching at the school twenty years ago. Prior to this the school had been in existence for approximately twenty five years. Sarah Challice is a fully qualified teacher with The Royal Academy of Dance and The Imperial Society of Teachers of Dancing. She trained full time as a dancer/​teacher at London College of Dance.Regular Dance Classes, Shows and Concerts, Demonstrations / Cabaret, Class Directory, School Directory, Own Choreography. Dance Styles: Ballet, Jazz Dance, Freestyle Dance, Contemporary Dance, Junior Dance, Pre-School Dance, Early Dance, Street Dance, Cheerleading, Cool Dance.
AScout Hall, Southbroom Road, Devizes, Wiltshire, SN10 5AB 


Ballet, Jazz, Freestyle, Contemporary, Junior, Pre-School, Early, Street, Cheerleading, Cool Instruction, Practice. Contact organiser for times and further details.