n/a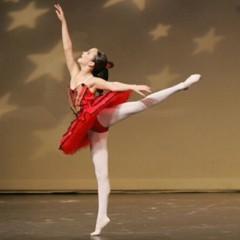 The SEAN BOUTILIER ACADEMY OF DANCE was established in 1983. In a very short period of time it gained the reputation of being one of the more recognized Cecchetti based schools in the country for training students of all ages and levels of ability, in the discipline of dance. In 1991 it received recognition for its high standard of training from the government and became a Registered Educational Institution. Whether teaching an appreciation and love for dance or the professional dancers...Event Organiser, Dance Studio/School, Regular Dance Classes. Dance Styles: Ballet, Tap Dance, Jazz Dance, Acro, Lyrical, Hip-Hop, Pilates.
ASean Boutilier Academy of Dance, 11 Plastics Avenue, Etobicoke, Ontario, M8Z 4B6 (near Toronto), CanadaCar Parking.  


Ballet, Tap, Jazz, Acro, Lyrical, Hip-Hop, Pilates Instruction, Practice. Contact organiser for times and further details. To book or for further details: Tel: 416-259-3333.