Thu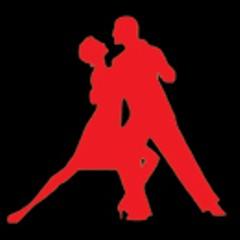 Inclusive tango in north and south-west London – we take a fresh approach to one of the world's classic dances – group classes, private tuition, corporate events, wedding dances, and hen parties What is Freedom tango? Tango is probably the most intense form of non-verbal communication possible between two people. It achieves a level of improvisation and communication which other dance styles aspire to, but fall short...Event Organiser, Regular Dance Classes. Dance Styles: Tango (Argentine), Tango Dance.
Contacts: Peter Baldock, Margaret Lochrie
Tel: 07771 646 989, 07785 918 376
Email: Freedom Tango.
All Entries for
Freedom Tango
Organisation.
(Last Edited: 8/3/2011)
ASt. Mary's Church Hall, Langham Road, Teddington, Gt London, TW11 9HT