Thu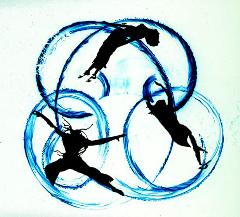 Shapeshift dance is run by Dawn Morgan, who teaches and arranges workshops in Gabrielle Roth's Five Rhythms, a dancing meditation practice. This is a great exercise for the body, includes heartful expression and mindful movement. Come and discover your dance. Weekly classes in Moseley, Birmingham with Dawn and Neil Pinnock.Regular Dance Classes, Dance Company. Dance Styles: Five Rhythm.
Contacts: Dawn Morgan, Neil Pinnock
Tel: 01453 750 608, 07761 856154
Email: dawn@shapeshift.co.uk.
All Entries for
Shapeshift
Organisation.
(Last Edited: 30/1/2012)
ASt Columba United Reformed Church, Chantry Road , Moseley, Birmingham, Moseley, Birmingham, West Midlands, B13 8DD 

19:30
-
21:30

Five Rhythm Instruction, Practice, Social Dancing. Admission £12.00. To book or for further details: Info, Tel: 01453 750 608. Five Rhythms weekly wave held at St Columba United Reformed Church, Chantry Road, Moseley, Birmingham, B13 8DD Accessible to all • Fun, fitness and wellbeing • Take a break from thinking, immerse yourself in the dance of life. • Inspirational & ecstatic movement. • Meditation embracing all, passionate, tender, wild & gentle. • Expressive & creative. • A total workout for body heart and soul. Book 5 classes (do not need to be taken consecutively) £50. Newcomers or advanced, all welcome. Term time only. See website for more information.