Started:
Mon
12 Sep 11
(Weekly)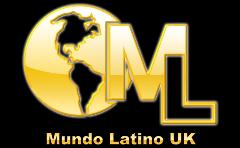 Mundo Latino Uk was est.in 1992 by Colombian born & UKA qualified, Carlos Paz. Over the last 20 years Carlos has built a well respected and successfull Latin Dance Company. The company boasts not only to have the best standard but the most fun at every class! Teaching all Latin Styles, from Cuban Rueda to New York on 2 and everything in between. Classes can be found: Mon-Staines Tues-Hammersmith Tues-Guildford Wed-Woking Thurs-Guildford Thurs-Twickenham Fri-Kingston Dance Wear, Sound & Light Systems, Event Organiser, DJ & Disco, Private Coaching, Dance College, Professional Association, Dance Studio/School, Regular Dance Classes, Instructor for Hire, Choreographer, Dance Company, Videos & DVDs, Event & Party Suppliers, School Directory, Performances, Event Calendar, Corporate Entertainment, Workshops, Health Studio, Weddings. Dance Styles: Tango (Argentine), Salsa Dance, Disco Dance, Merengue, Mambo, Cha-Cha, Rumba, Dancercise, Freestyle Dance, Fitness, Latino, Street Dance, Salsa (Cuban), Hip-Hop, Tango Dance, Rueda, Bachata, Reggaeton.
ASt James Parish Church Hall, Church Street, Weybridge, Surrey, KT13 8DE 

Website. Stage. Hall is visible from the high street, however access is from the turning next to Barclays bank, this leads directly to a huge car park and entance to the hall.
19:00

Tango (Argentine), Salsa, Disco, Merengue, Mambo, Cha-Cha, Rumba, Dancercise, Freestyle, Fitness, Latino, Street, Salsa (Cuban), Hip-Hop, Tango, Rueda, Bachata, Reggaeton Workshop, Musical, Party, Social Dancing. Doors open 18:45. Admission £7.00. £54.00 for whole evening. Bring your own drinks. To book or for further details: Book, Tel: 07775 624089. Zumba Fitness Dance Classes every Monday and Wednesday @ St James Parish Church Hall. Church Street, Weybridge, Surrey, KT13 8DE (Just behind Barclays Bank) Monday Zumba Class @ 7pm / Zumba Toning @ 8.15pm Wednesday Zumba Class @ 6.30pm / Zumba Toning @ 7.30pm Drop in classes, no need to book in advance, simply turn up and join the party. Using Merenge, Cumbia, Salsa, Samba, Reggaeton and the latest international music this exhilarating cardio based class is guaranteed to get your heart racing, your adrenaline pumping. It's different! The music, the steps, the moves, the class, then energy......nothing compares to a Zumba Fitness-Party! It's easy! The easy-to-follow moves means everyone can do it... young, old, short or tall, even those with 2 left feet can follow and have fun. It's effective! Zumba is a cardio-based workout, combining resistance and sculpting training to tone the entire body. Loyalty cards – on your second class, you will be given a loyalty card, collect 9 stamps and get your 10th class FREE. Class £7 pp / NUS with ID £5 www.mundolatinouk.com