n/a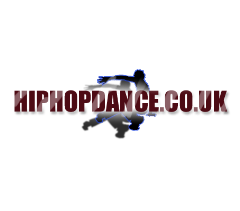 hiphopdance.co.uk
For anyone interested in learning the hip hop dance style, made popular by artists such as Chris Brown and Ciara. We've got a few online tutorials and videos to get you started at HipHopDance.co.uk. but these are no substitute for actual class time so if you live in the Manchester, Stockport, Marple or Woodley areas. Check out our "classes" section on our website for up and comings dance lessons.Private Coaching, Regular Dance Classes, Instructor for Hire, Choreographer, Videos & DVDs, Instructional Web Services, Distance Learning. Dance Styles: Street Dance, Hip-Hop, Break Dance.
Contact: Travis Donaldson
Tel: 07852993534
All Entries for
hiphopdance.co.uk
Organisation.
(Last Edited: 1/7/2009)
AStockport College, Stockport, Gt Manchester, SK4 4RACar Parking. Multi Purpose Hall has a large basketball court with a wood sprung floor. 


Admission £3.00. Bring your own drinks. To book or for further details: Book, Info, Tel: 07852993534. I'm looking at starting some new classes soon in Stockport, Marple & Woodley in the following locations: Stockport College Basketball Court. Conservative Club on Church Lane Marple. Woodley Civic Hall. Lessons will last 1hr at a cost of £3's per person. And involve teaching a set piece of choreography and then some sample moves for you to show off like Moonwalking, C-walk, the Robot and basic Breakdance. Generally the classes are open to anyone over the age of 14 but if there is enough interest I will probably run two classes one for 8-14 and one for 14+. I'm open to all suggestions from location of the classes, to what time's best for most people and which days you would prefer the class to fall on . Just visit our website hiphopdance.co.uk to register your interest. If we get an interest of more 20 people the classes will officially start and you will be notified via email.