Started:
Thu
18 Feb 10
(Weekly)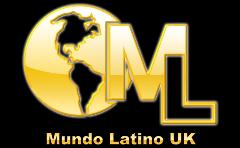 Mundo Latino Uk was est.in 1992 by Colombian born & UKA qualified, Carlos Paz. Over the last 20 years Carlos has built a well respected and successfull Latin Dance Company. The company boasts not only to have the best standard but the most fun at every class! Teaching all Latin Styles, from Cuban Rueda to New York on 2 and everything in between. Classes can be found: Mon-Staines Tues-Hammersmith Tues-Guildford Wed-Woking Thurs-Guildford Thurs-Twickenham Fri-Kingston Dance Wear, Sound & Light Systems, Event Organiser, DJ & Disco, Private Coaching, Dance College, Professional Association, Dance Studio/School, Regular Dance Classes, Instructor for Hire, Choreographer, Dance Company, Videos & DVDs, Event & Party Suppliers, School Directory, Performances, Event Calendar, Corporate Entertainment, Workshops, Health Studio, Weddings. Dance Styles: Tango (Argentine), Salsa Dance, Disco Dance, Merengue, Mambo, Cha-Cha, Rumba, Dancercise, Freestyle Dance, Fitness, Latino, Street Dance, Salsa (Cuban), Hip-Hop, Tango Dance, Rueda, Bachata, Reggaeton.
AThe Kingston Dance Studio, Canbury Park Road, Kingston, Surrey, KT2 5ED 

Website. Car Parking. Stage. Above the Gala Bingo.
20:00
-
23:00

Tango (Argentine), Salsa, Merengue, Mambo, Cha-Cha, Rumba, Freestyle, Latino, Salsa (Cuban), Dancesport, Rueda Instruction, Practice, . Doors open 20:00. Admission £8.00. Bring your own drinks. To book or for further details: Info, Tel: 07775 624089. ARGENTINE TANGO CLASSES Every Thursday Night @ The Kingston Dance Studio. Canbury Park Road (above the Gala Bingo) KT2 5ED. Argentine Tango is the partner dance of the moment. It has captured the imagination and the hearts of thousands of dancers over the last hundred years. It is loved for its beauty, passion, drama and excitement. Now it's your turn to experience the magic! Learn in a professional dance studio! Experienced & friendly teachers! Social and relaxed atmosphere! Complete beginners welcome Come on your own, with friends or with a partner Drop in classes - no need to book in advance. Beginners @ 8pm Improvers @ 9pm Practise / Social until 11pm. 1 class £8 / 2 classes £11 (2 classes applicable to Improvers only) Bring your own alcohol or soft drink.