Sat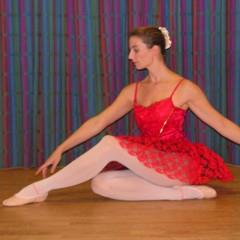 Louise Weightman has been dancing since the age of 5, when she took her first medals with the UKA. She left home at 16yrs old to study Ballet, Tap, Modern, National Dance, Ballroom, Latin American, Speech and Drama, Singing, Anatomy and Teaching studies at Pattisons Theatre Arts In Coventry. Whilst there, she performed on stage many times and also performed in Cabarets. She left aged 19 with IDTA Associates in Ballet, Tap, Modern and Ballroom and ISTD Associate Modern...Dance Studio/School, Regular Dance Classes. Dance Styles: Line Dance, Latin American, Salsa Dance, Rock 'n' Roll, Ballet, Tap Dance, Classical Sequence, Freestyle Dance, Rock 'n' Roll (Ballroom), Junior Dance, Pre-School Dance, Ballroom, Street Dance, Ballet (English).
AThe Scout Hut, Behind All Saints Church Hall, Hessle Square, Hessle, South Yorkshire 

09:00
-
18:05

Ballet, Tap, Junior, Pre-School Instruction, Practice. Several classes at various levels. Please see website for full details, and other classes at other venues in the area, on other days.