Wed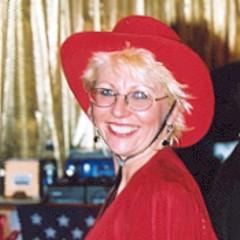 I am a fully qualified I.D.T.A. Instructor and formed the Stetsons in 1997. Originally started for juniors, the Stetsons now has several classes, at various venues. All aspects of Linedancing are taught to a wide-ranging age group. Originally started for juniors, The Stetsons has evolved into a number of classes at two different venues. All aspects of linedancing are taught to dancers of varying ages and levels of experience.Regular Dance Classes, Instructor for Hire, Demonstrations / Cabaret, Performances. Dance Styles: Line Dance.
Contact: Jean Jenkins
Tel: 0121 624 8471
Email: The Stetsons.
All Entries for
The Stetsons
Organisation.
(Last Edited: 8/2/2008)
AWarstock Community Centre, 1 Daisy Farm Road, Warstock, Birmingham, West Midlands, B14 4QACorner of Daisy Farn Road amd School Road. Public Transport Buses: 2,12,18,and 69. Parking: Approximately 18 with 2 disabled.