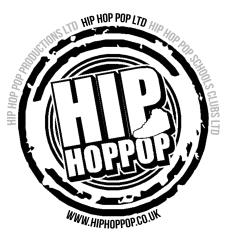 Street dance classes for kids and adults. Specialising in Hip Hop alongside house, locking and more, led by one of the top 5% of street dance tutors in the UK!, It's "the BEST dance school In the area" said to the press! Classes in Harlow, Bishop's Stortford and Sawbridgeworth (also available online through UK lockdown). Proudly teaching REAL AUTHENTIC street dance, and building confidence, join hundreds who already enjoy sessions with Hip Hop Pop. Book a FREE trial today!Professional Association, Dance Studio/School, Regular Dance Classes, Instructor for Hire, Choreographer, Band/Artist/Dancer Agency, Shows and Concerts, Theatre, Dance Company, Professional Training, Performances, Own Choreography, Corporate Entertainment, Workshops. Dance Styles: Freestyle Dance, Exercise Dance, Junior Dance, Pre-School Dance, Fitness, Street Dance, Hip-Hop, Therapy.
Contact: Jenny & Victoria Bater-Sinclair
Tel: 07817 774757, 07977 980106
Email: jenny@hiphoppop.net.
(Last Edited: 12/5/2020)