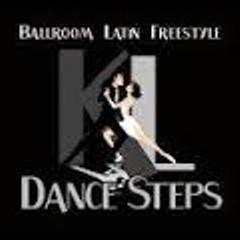 Welcome To KL Dance Steps, Ballroom, Latin American, Freestyle, Street, Argentine Tango and Salsa Dance School in Bracknell Town centre. We have the Largest Sprung Floor in the area & all our teachers are Qualified or training towards a qualification. With over 30 years experience we have the knowledge and skills to teach you to the highest level you require. Take a look at our website and maybe try one of our classes or one-to-one lessons. Classes are run every week for all levels.Dance Studio/School, Regular Dance Classes. Dance Styles:
All
, Modern Ballroom, Latin American, Jazz Dance, Junior Dance, Ballroom, Mixed Social Dance.
Contact: Kevin & Laura Chittock
Tel: 01344 454861, 07834 909939
Email: KL Dance Steps.
(Last Edited: 21/8/2014)
n/a

Modern Ballroom, Latin American, Tango (Argentine), Salsa, Rock 'n' Roll, Jazz, Waltz, Cha-Cha, Foxtrot, Waltz (Viennese), Rumba, Samba, Tango (Ballroom), Quickstep, Paso Doble, Swing, Freestyle, Junior, Ballroom, Street, Jive, Tango, Mixed Social, Charleston, Zumba Instruction, Practice. Contact organiser for times and further details.