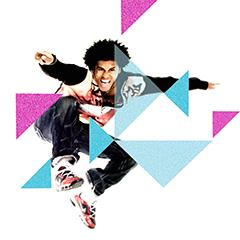 Street Dance Productions presents DANCEMANIA 2019.
An action packed evening of street dance styles. See local talent from local dance schools perform with kids through to adults and with diverse styles from street dance, hip-hop and breakdance to contemporary and street jazz, it promises to be highly entertaining Show.

.
Phone Bookings: 07816 215 575. 
►
Further Information
►
Book Online Now
Dance Event. Show for Hip-Hop, Break, Jazz, Contemporary and Street Dancers. Bar. Doors open at 15:30. Event is 16:00-18:30. Admission £14.50.

Street Dance Productions. Street Dance Classes. Organiser of street dance competitions, Dancemania the big street dance show.
Venue: Grove Theatre
,
Grove Park, Court Drive

,

Dunstable

,

Bedfordshire

,

LU5 4GP
.
 ►
Website
 ►
All Dance Classes and Events for Grove Theatre
 ►
Venue Map with Streetview


Car Park. You will fid the Theatre behind Dunstable Leisure Centre or opposite ASDA car park.