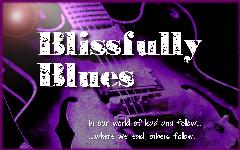 Get your Little Black Dress out, dress smart and join us for a late-night freestyle event aimed at dancers who love to submerge themselves into the very heart of the music they dance to, and allow that delicious state of Blues-Bliss to wash over them...and for this one we're getting out our LBDs and dressing to impress...

It's also for those dancers who are taking their first steps away from Modern Jive freestyles and are ready to test the water at a Blues event. The music will be a merger of all that is fresh 'n' funky in modern Blues right through to the more traditional elements you'd expect to hear in a Blues-room - and everything in between.

The bar will be open til midnight and there is always fresh, iced water available.

This venue is the home of Sara White events - a friendly venue with a great dance floor.

As always, click 'attending' on our Facebook page or contact us, at sara.white@jivenites.co.uk directly, to get yourself on our 'Special List' and claim reduced price entry of only £10. (£12 door price)
Phone Bookings: 07921 633650. 
►
Further Information
Dance Course. Social (Beginner, Improver, Intermediate, Int/Advanced and Advanced) for Tango, Blues, Burlesque, Swing, Tango (Argentine), Ceroc and Jive (French & Modern) Dancers. Bar. Doors open at 20:00. Event is 20:00-23:59. Admission £10.00.

Dedicated to bringing you the very best in modern dance. Sara's unique teaching style will propel you to become the dancer you want to be, through the weekly classes,regular workshops and unique freestyle events. Jive Nites has an enviable reputation as one of the best dance providers around. With a special emphasis on Blues and stylish dance that focusses on the symbiosis of music, lead and follow, dancers who have learnt their floorcraft with Sara White are in demand wherever they go.
Venue: Buckden Village Hall
,
Burberry Road

,

Buckden

, St Neots,

Cambridgeshire

,

PE19 5UY
 ►
All Dance Classes and Events for Buckden Village Hall
 ►
Venue Map with Streetview

No Smoking. Car Park.