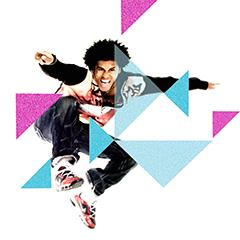 Street Dance Productions presents DANCEMANIA 2019.
An action packed evening of street dance styles. See local talent from local dance schools perform with kids through to adults and with diverse styles from street dance, hip-hop and breakdance to contemporary and street jazz, it promises to be highly entertaining Show.
Phone Bookings: 07816 215 575. 
►
Further Information
►
Book Online Now
Dance Event. Show for Hip-Hop, Break, Jazz, Salsa, Contemporary and Street Dancers. Bar. Doors open at 15:00. Event is 15:30-18:00. Admission £14.50.

Street Dance Productions. Street Dance Classes. Organiser of street dance competitions, Dancemania the big street dance show.
Venue: Gordon Craig Theatre
,
Lytton Way

,

Stevenage

,

Hertfordshire

,

SG1 1LZ
.
 ►
Website
 ►
All Dance Classes and Events for Gordon Craig Theatre
 ►
Venue Map with Streetview


Car Park. The Gordon Craig Theatre is located on the 1st floor of the Stevenage Arts and Leisure Centre. The Main Hall is located on the ground floor. The Arts & Leisure Centre is adjacent to Tesco Superstore, within three minute walk from the Rail/Bus Stations.