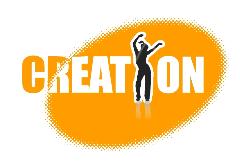 A unique blend of hip hop and street jazz makes this course a great way to start learning or improve your skills! A funky and energetic dance class that combines urban moves with great sounds. 'Street dance' is the phrase used to describe a wide variety of styles all rooted in hip-hop and urban music. You will see artists such as Usher, Janet Jackson, Pussycat Dolls and Justin Timberlake performing street dance routines in their videos. Because this is such an energetic and fun form of dance it's a great way to keep fit! Don't worry if you've never danced before, our teachers will help you along the way and make sure you get the most out of the course which is especially suited to beginners. The course is also suitable for those returning to dance and looking to refresh their skills or for those of you looking for a fun way to keep fit!! This term is £99.00 for 3 months and we offer a MONEY BACK GUARANTEE! Book your place online now at www.creationdance.co.uk or call us!
Phone Bookings: 0870 1403234. 
►
Further Information
►
Book Online Now
Dance Course. Instruction (Novice, Beginner and Improver), Course, Misc and Workshop for Pop-Video, Disco, Hip-Hop, Break, Cool, Dancesport, Jazz, Club, Freestyle, Exercise, Contemporary, Fitness and Street Dancers. Doors open at 20:45. Event is 20:45-21:45.

Creation offers dance courses for adults and kids for all levels, from complete beginners upwards. We are based in and around London and the South West and offer a variety of courses for everyone! The emphasis is on fun and all our instructors are there to make sure you enjoy yourself whilst learning to dance! Check out our website www.creationdance.co.uk for more info!
Venue: Soho Gym Earls Court
,
254 Earls Court Road

,

Earls court

,

London

,

SW5 9AD
 ►
All Dance Classes and Events for Soho Gym Earls Court
 ►
Venue Map with Streetview