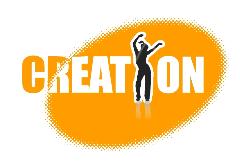 Ever wanted to learn to dance like the nightclub dancers or do you love to strut your stuff on the dancefloor and want to learn more?

Disco Heaven is a commercial jazz class that uses the best of the 70's 80's and dance classics as it's soundtrack.

Disco Heaven is a mixture of many styles of dance, including jazz, street, disco and more, t's cheesy, easy and great fun!

This course also teaches you fun routines to the best soul, disco, dance and pop classics. Don't worry if you've never danced before, because this course is designed especially for complete beginners and will take you through the basics at your pace before moving on to the next step.

Book online at www.creationdance.co.uk or get more details!
Phone Bookings: 0870 140 3234. 
►
Further Information
►
Book Online Now
Dance Course. Instruction (Novice and Beginner), Course, Misc, Masterclass and Workshop for Pop-Video, Disco, Hip-Hop, Cool, Dancesport, Jazz, Club, Dancercise, Freestyle, Exercise, Fitness and Street Dancers. Doors open at 18:00. Event is 18:00-18:55.

Creation offers dance courses for adults and kids for all levels, from complete beginners upwards. We are based in and around London and the South West and offer a variety of courses for everyone! The emphasis is on fun and all our instructors are there to make sure you enjoy yourself whilst learning to dance! Check out our website www.creationdance.co.uk for more info!
Venue: JK Studios
,
Clapham Arts Centre, Voltaire Road

,

Clapham

,

London

,

sw4 6dh
.
 ►
Website
 ►
All Dance Classes and Events for JK Studios
 ►
Venue Map with Streetview

No Smoking. The studio is in a fantastic area and is only a few minutes walk from Clapham North Tube Station, and even less from Clapham High Street Railway Station. There are loads of buses that stop on Clapham High Street, again just a minute's walk away.