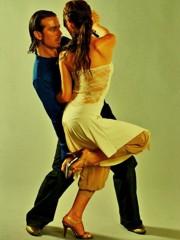 Tango with Juan and Graciana and classes in African Drums, Hiphop and much more.
Tango lessons all week, more at the weekend. Rhythm - we have masses of African drums and teachers so that we take the drums into the woods at Bylaugh en-mass and get rhythm into our bodies, hopefully for breathing rhythms, the didgeridoo too, and then for natural dancing we have some unsophisticated roots Hip-hop. There may be more. It is a week to let go and enjoy learning tango very naturally and musically.

Phone Bookings: +44 1362 688121. 
►
Further Information
►
Book Online Now
Dance Event. Instruction, Party, Practice, Workshop and Social for Hip-Hop, Tango, Balboa, Charleston, Tango (Ballroom), Lindy Hop and Tango (Argentine) Dancers.
Organiser:
Bylaugh Hall Tango
Contact: Stephen Vince or Mafalda Vince. Tel:
+44 1362 688121
.
 ►
Full DanceWeb Entry

Tango at Bylaugh and 'EnglandTango' is run and organised by Stephen and Mafalda Vince with the full time support and help of Angela Mitchell. Stephen and Mafalda (Muffy) teach tango at Bylaugh every Thursday night with lots of dancing afterwards and hold periodic weekends developing 'The Essence of Tango'. The Tango Festival is held every January and the rest of the year enjoys week long tango holidays and weekends both with visiting great teachers plus a number of other special events...
Venue: Bylaugh Hall
,
Bylaugh Park

,

Dereham

, Norwich,

Norfolk

,

NR20 4RL
.
 ►
Website
 ►
All Dance Classes and Events for Bylaugh Hall
 ►
Venue Map with Streetview

Car Park. Tel: +44 1362 688121.