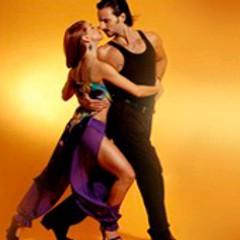 With Nancy Louzan & Damian Esell, Celine Ruiz & Damian Rosenthal, Jenny Francis & Ricardo Oria.
Summer Ball featuring Orquesta Típica Fervor de Buenos Aires. Take the chance to have a spring break in Scotland's beautiful capital city, whilst sharing in an exciting weekend of Argentine Tango.. It's a chance to learn from top teachers and orchestras from Buenos Aires, Paris and Edinburgh in these truly charming surroundings. At the heart of the festival is the Spring Ball, a grand event featuring Orquesta Típica Fervor de Buenos Aires and shows from the teachers. Three other nights of dancing will fill your weekend, visiting DJ, Michiel Lombaers, will keep your feet moving even after you thought you could dance no more. This year's festival also features over 20 different workshops, from complete beginner to master classes. Linked by the Festival Cafe, where you can relax, socialise or dance as you wish. Also at South Hall, Holland House and Counting House 32 West Nicolson St.
►
Further Information
►
Book Online Now
Dance Event. Instruction, Weekender, Festival, Party, Practice, Workshop, Social and Live for Tango, Tango (Ballroom) and Tango (Argentine) Dancers.

Organisers of the annual Edinburgh International Tango Festival, Scotland, UK.
Venue: Teviot Row House
,
13 Bristo Square

,

Edinburgh

,

Lothian
 ►
All Dance Classes and Events for Teviot Row House
 ►
Venue Map with Streetview