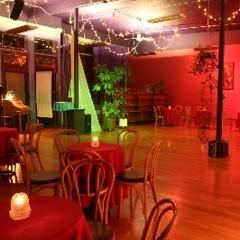 The Tango House was established in November of 2003. Since then we have been working hard to create a space particularly comfortable and inviting for Argentine Tango dancers. As surely as the tango found us, The Tango House found us too. Four different realtors told us we could not get what we wanted for the price we wanted to pay. One day motivated by who knows what, we went to Realtor.com and 3617 Osage forced itself onto our screen...Footwear, Event Organiser, Private Coaching, Regular Dance Classes, Instructor for Hire. Dance Styles: Tango (Argentine), Tango Dance.
Contacts: Chas Gale, Gaia Banovich
Tel: 303-320-4020, 720-937-7965
Email: The Tango House.
(Last Edited: 13/7/2007)